Youth Was Not an Impediment
At Lourdes in 2010, I approached the Grand Master with the petition that the Federal Association's own John Collins Harvey be permitted to become a Professed Knight in the Order.
Initially His Highness was reluctant because of John's age. Mid-summer, the Grand Master invited John to visit Rome. I received a call in late summer, asking me how they could contact John about his visit, since he was not responding to emails or calls. I assured them that John would be in Rome on the date set, but explained that no one could contact him since he was at the time trekking in Outer Mongolia. That convinced the Grand Master that John's youthful age of 86 was not an impediment to becoming a Professed Knight. Now John will profess perpetual vows on 5 February 2015.
Almost all members of the Federal Association know our confrere John, but perhaps many, especially younger members, do not really know him. He was born in 1923. He is a widower with two sons and three daughters. He had a grand education at Philips Exeter Academy, Yale, Johns Hopkins, and St Mary's Seminary. He speaks English and German and has a reading knowledge of classic Latin and Greek, Spanish and Italian.
His military experience started with the navy in pre-med at Yale and Johns Hopkins and concluded with the Army Medical Corps as captain and then up through colonel. His academic experience included Guy's Hospital Medical School in London, Georgetown, Kennedy Institute of Ethics, Cambridge, and Georgetown University Hospital. He has written some 140 papers in medical literature and five books on various medical subjects, including medical ethics.
He has been consultant to various American hospitals, medical service institutions, medical educational enterprises, the Catholic Health Association, as well as to Baltimore's Cardinal Shehan and Washington's Cardinals Hickey and McCarrick, and to many medical commissions and Catholic institutions in Europe and Thailand. He was a consultant to certain Vatican dicasteries for medical affairs, and was a medical advisor to Popes Blessed Paul VI and Saint John Paul II. He was member of the International Medical Committee for the Lourdes Shrine in France.
John was invested in the Order in 1977 and made the Promise of Obedience in 2001. He was on the Board of Directors of the Federal Association, and was chair of the Lourdes Committee, along with service on the following committees: Investiture Mass, Nominating, Spirituality, and Retreat. He is a member of the Bl. Gerard Society. He has participated many times in the Lourdes pilgrimage. In 2013 he became a novice for the First Cass, and on 12 November 2011 professed his first temporary vows in the Order as Knight of Justice. In 2009 he was awarded the Order's Cross of Grand Officer, Pro Merito Melitensi. John's has been a life of service to the people, his profession, his country, his church, and his Order.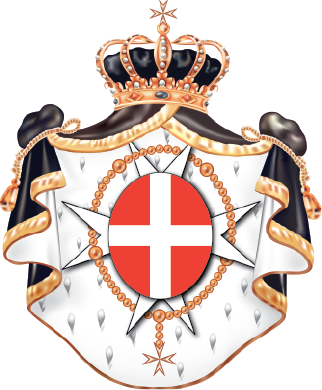 Profession of solemn religious vows by
Fra' John Collins Harvey
to
His Most Eminent Highness
Fra' Matthew Festing,
The Prince and Grand Master
Thursday, 5 February 2015
at nine o'clock in the morning,
followed by a breakfast reception
with
His Most Eminent Highness
at eleven o'clock.
Mass
Church of the Immaculate Conception
Eighth and "N" Streets, NW
Reception
The Army and Navy Club
901 Seventeenth Street, NW
To register for this event, please click here.
There are a limited number of rooms available at the Mayflower Hotel for the night of February 4th. If you wish to reserve a room, please call 1-877-212-5752 and mention the Order of Malta to receive the special rate of $239.