Northern Virginia Holds Retreat for Feast of the Immaculate Conception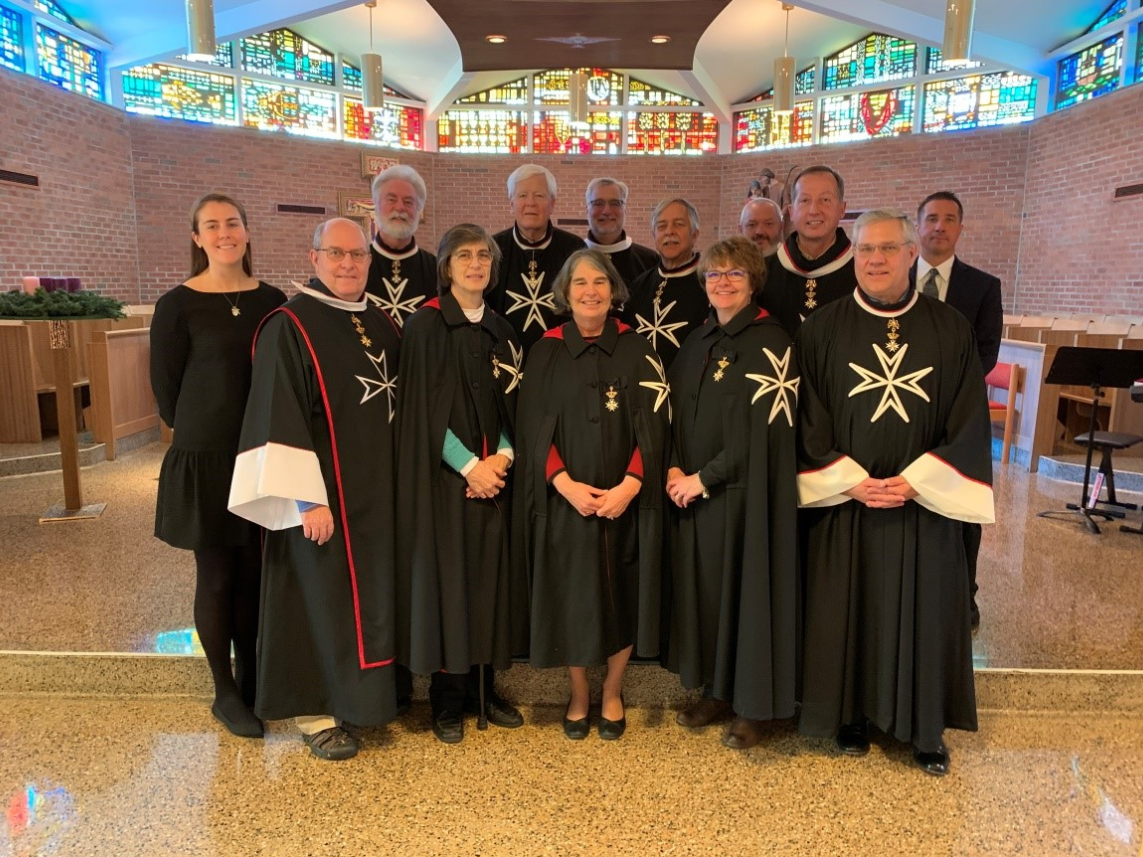 For the Feast of the Immaculate Conception, members and candidates from Northern Virginia gathered for a retreat focusing on living the Order's Daily Prayer with the Immaculata.
Our retreat director, the Rev. Luke Clark, OP, presented meditations apropos Genesis 3:15 that challenged us to put enmity between ourselves and the serpent from the Garden of Eden. He also invited us to see ourselves as the beloved children of our Heavenly Father, adopted children to be sure, but children with whom the Father is well pleased (Mk 1:11). By living with gratitude in the moment, Father Clark counseled, we receive our daily bread from God. In sum, Father Clark's reflections and Mass homilies provided us with deep insights into all elements of the Our Father prayer.
Members also presented conferences that focused on sharing our experience living Tuitio Fidei, Obsequium Pauperum, our baptismal promises, and the efficacy of praying the Liturgy of the Hours.
Even with all the talks, this retreat is best understood by reflecting on the words of St. Paul to the Corinthians: "my speech and my message were not in plausible words of wisdom, but in demonstration of the Spirit and of power." (1Cor 2:4). Father Clark made time for one-on-one sessions with each retreatant, and for many, these sessions included prayers of personal deliverance and blessing. As Father Clark reminded us, Christ came to set captives free that we may know our dignity as sons and daughters of the Father, and so that our work may prepare the way for the coming of the Kingdom of God. Our Lady would not have had our retreat happen in any other way.