Day of Healing in Washington, DC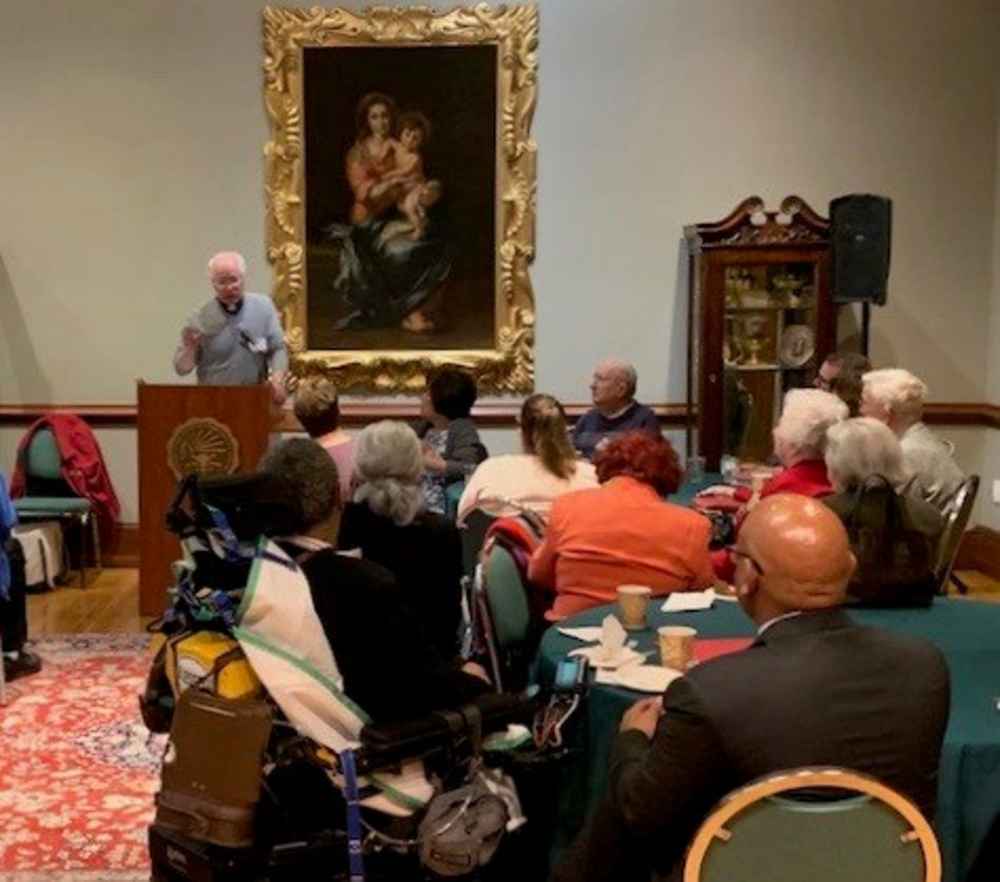 In October, members of the Order from Holy Trinity parish in the Washington DC Region hosted their annual Day of Healing for malades who find it difficult, because of illness or age, to participate regularly in parish liturgies.
This year about 30 malades joined us. We were delighted to welcome several older members of the Order as well as Holy Trinity parishioners who now live in retirement homes. We were grateful to the administration and sisters of Georgetown Visitation who opened their chapel and parlors for us.
Following a light breakfast, the Rev. Kevin Gillespie, S.J., associate chaplain of the Order and pastor of Trinity, offered a reflection on the spirituality of aging and of healing. Next, members led the praying of the Rosary, followed by Father Gillespie's presiding at Mass and the Anointing of the Sick. After lunch, we had a farewell blessing with Lourdes water, modeled on the Blessing at the Taps we celebrate at the conclusion of our annual pilgrimage to Lourdes. Our malades were appreciative of the opportunity to celebrate Mass in the Visitation chapel, a beautiful prayer space, to receive the Anointing of the Sick, and to socialize with each other and the members of the Order.