Dinner Held at Family House in Winston Salem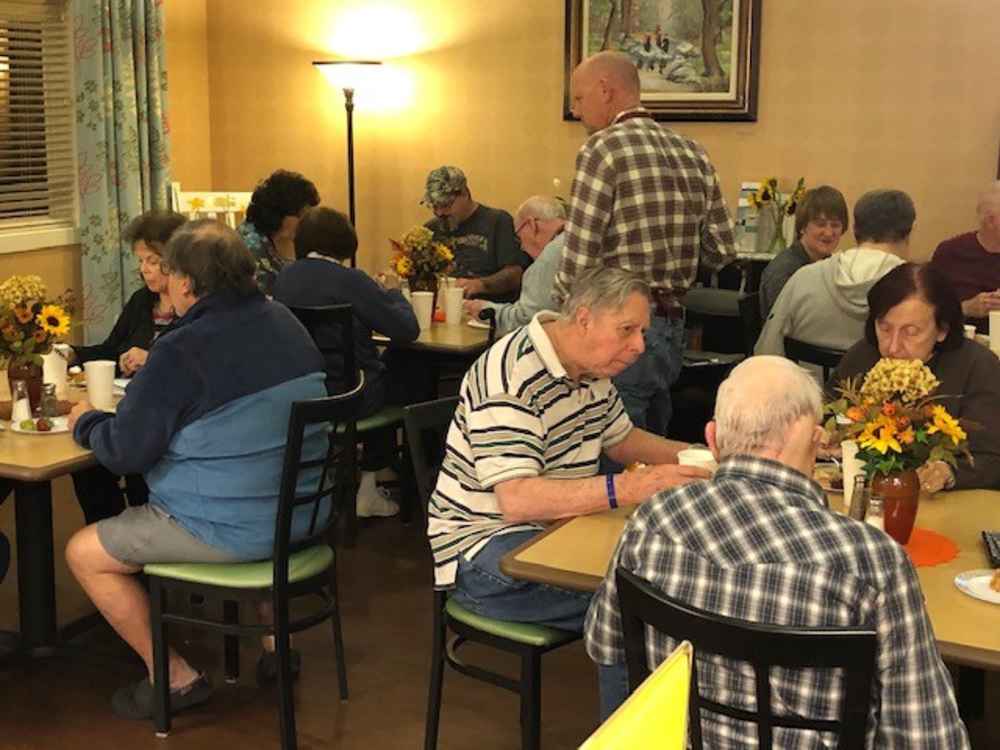 The Central North Central Region held a Thanksgiving dinner for 50 families at the Family House in Winston Salem. Guests enjoyed a complete dinner with ham, turkey and all the sides, including pies cakes and cookies. They carried complete meals up to their spouses recuperating from surgery at one of the major local cancer centers.
We talked and listened intently as the patients and spouses shared their love for the care given to all at Family House.