Order of Malta Center of Care Up and Running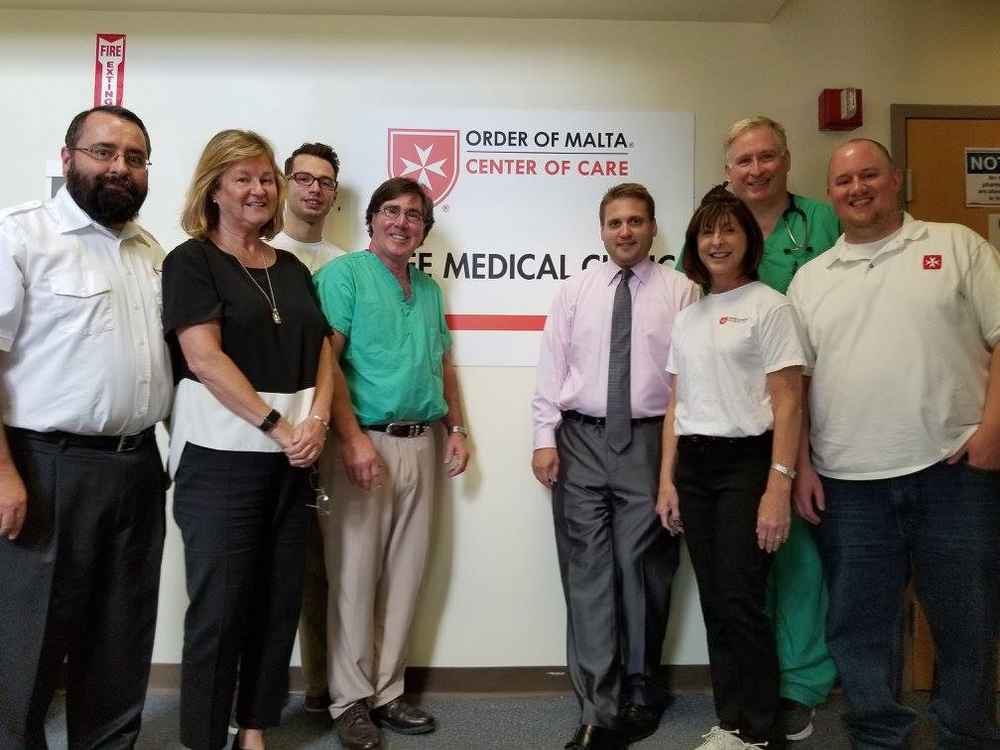 On August 24, the Order of Malta Center of Care, located in Columbus, opened and saw its first patients. The free clinic was started by the Columbus region of the Federal Association to serve our lords, the sick and the poor. A blessing of the clinic was performed by Rev. Joshua Wagner.
On September 14, Columbus region members took a turn caring for patients there. Non-medical members who volunteered performed various other functions to provide assistance.