St. Joseph Day of Celebration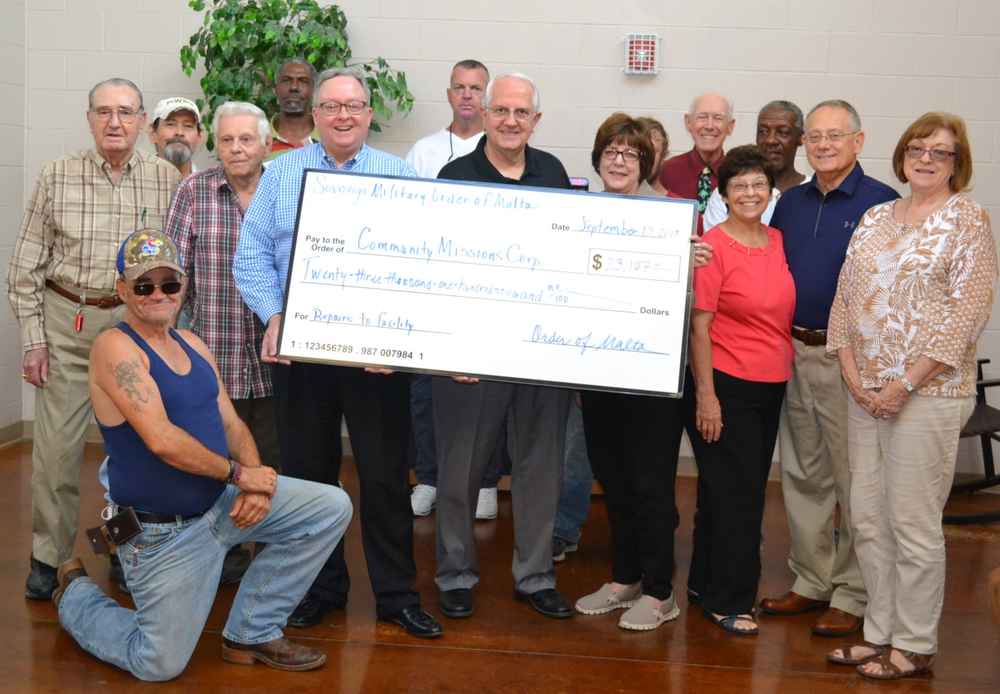 September 13th was a day of celebration for the St. Joseph, region, as members gathered at the Cathedral of St. Joseph in St. Joseph, MO. Rev. Matthew Rotert, the cathedral rector and associate chaplain of our Federal Association, presided at the Mass.
After Mass, members served supper at St. Joseph's Haven, where regional Hospitaller Bill McMurray presented a Federal Association grant check for $23,107 to Haven executive director, Jill Miller. The grant proceeds will be used for improvements at Juda House and the Haven.