Our Lady of Good Help Pilgrimage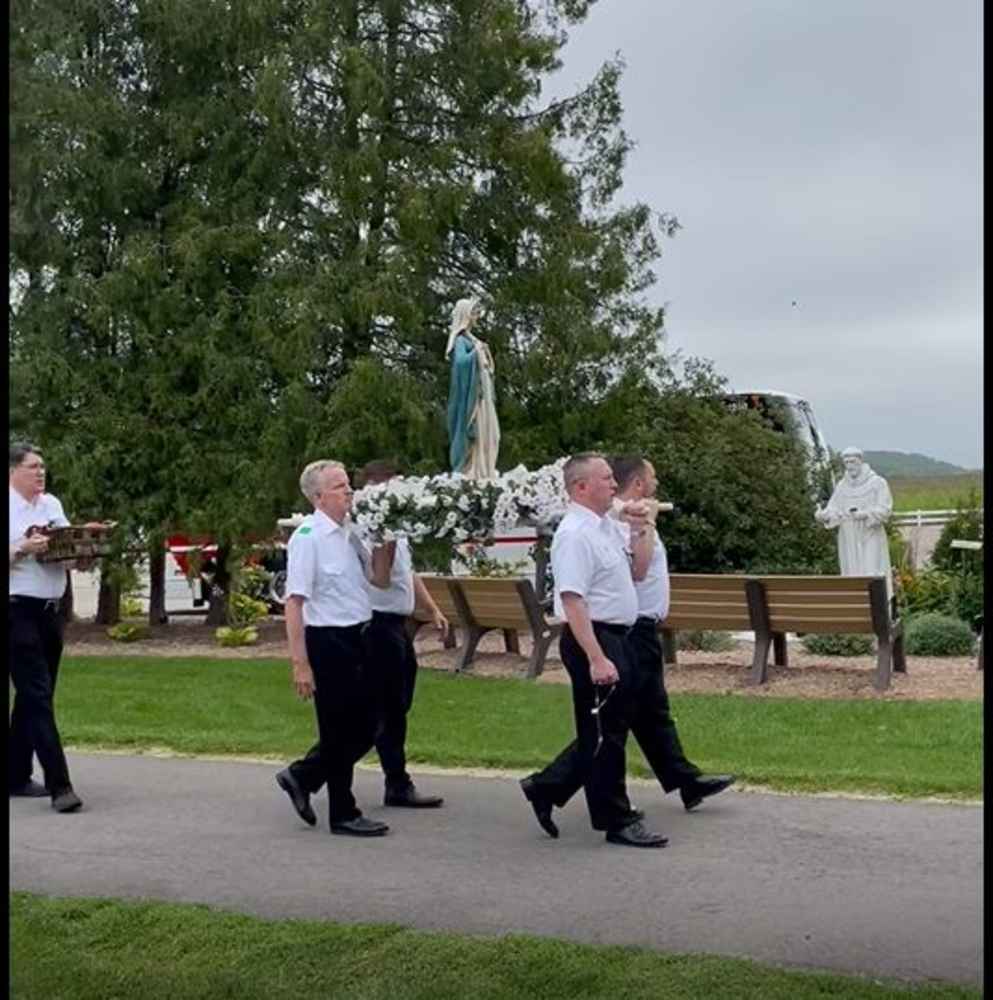 After a year of face masks, hand sanitizers, frantic grocery store runs for toilet paper, and social distancing, the 2021 pilgrimage to the National Shrine of Our Lady of Good Help was a refreshing return to the community of the Order of Malta and a much-needed escape to a place of peace. Whether you were a first-time pilgrim or were returning after a two-year hiatus, being in the presence of Our Lady felt like coming home.
The pilgrimage included a visit to the National Shrine of St. Joseph at St. Norbert's College, with a talk from Fr. Girotti reminding us of God's close presence in our lives. The rosary procession took place on the last day of the pilgrimage, led by Chuck Mifsud, and was a beautiful reminder of the rosary procession that saved the shrine during the Peshtigo Fire. The pilgrimage wouldn't have been the same without the presence of the choir, who came in from Chicago and whose moving music enhanced every mass and adoration. The youth program was led this year by Susanne Lankford and Fr. Luke Millette. The program continues to grow every year and teaches the children and grandchildren of knights and dames about the importance of their faith and how to keep God as an active part of their lives.
As always, this pilgrimage would not have been possible without the hard work of Bob and Kate Signorelli, who led the Order back to Our Lady and brought the spirit of God's presence to everyone they met.
Throughout the trip, I heard many people say that this pilgrimage came at a perfect time in their lives. Whether you were dealing with the stress of the world or a great personal change in your life, we are reminded of the famous words Our Lady said to Adele Brise. "Go and fear nothing. I will help you." Her message reminds us that even as we leave her sacred shrine, Mary will continue to help us and guide us to a deeper relationship with her son Jesus.
Please click here to view a brief video from the Rosary Procession.
Photos featured below provided by Peter Scudner, KM.