Refugee Update From the Lancaster Region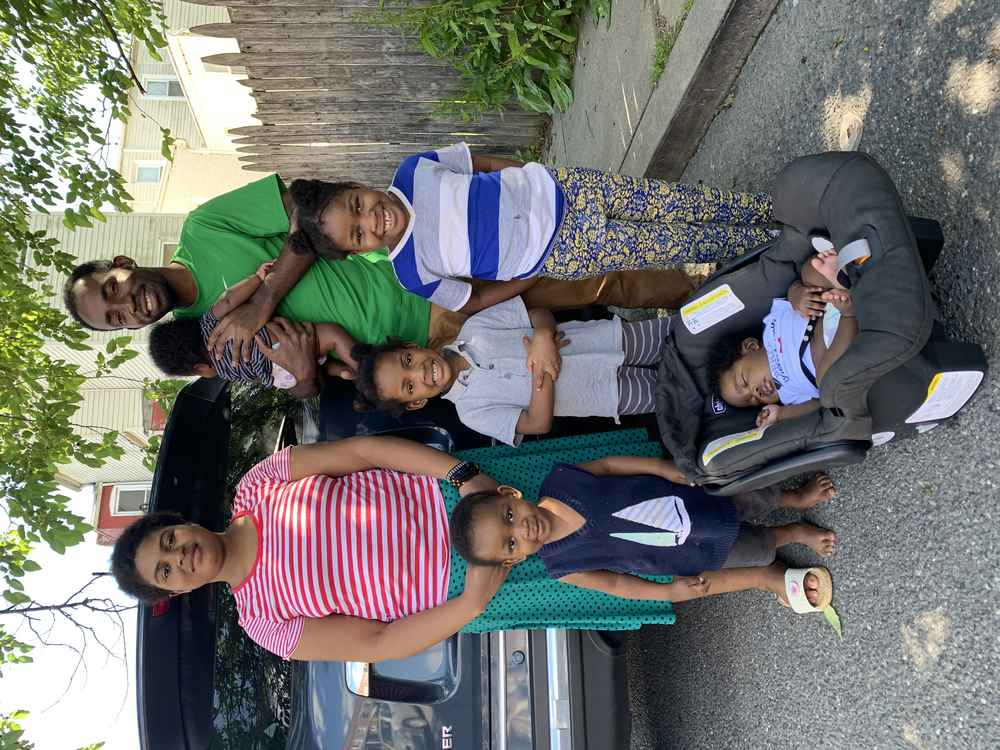 One year ago, the Dunia family arrived from a refugee camp in Tanzania. The Lancaster Region has served as a welcoming team for the family, grateful to share in their successful and continuing assimilation into life in Lancaster, Pennsylvania.
Involvement with the family prompted members of our region to assist in starting a monthly Mass conducted in Swahili. This Mass had been attended regularly by some 200 refugees in our area prior to the pandemic. It is now conducted online for the community of Catholic refugees.
The Dunia family joyfully welcomed twin sons on February 11 of this year, on the Feast of Our Lady of Lourdes. Their new sons, Patrick and Christopher, are named for our past and present hospitallers, Pat Whalen and Chris Gibbons.