Serving Lunch to the Homeless in Charleston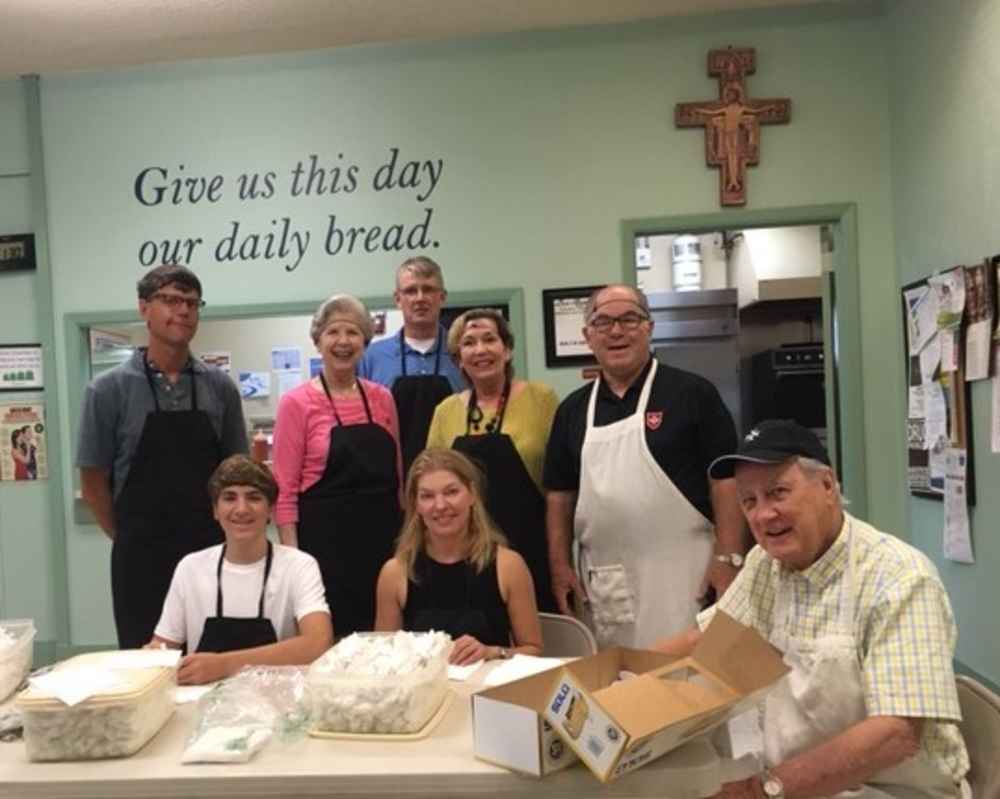 In honor of the Feast of St. John, members, family, candidates, and discerners served lunch to more than 100 homeless people in downtown Charleston, South Carolina.
Neighborhood House is a mission of Our Lady of Mercy Outreach. It was begun 100 years ago by the nuns, in service to immigrants, homeless, and otherwise disadvantaged in Charleston. Members of the Order have chosen the Our Lady of Mercy Outreach as a regular venue for service to the poor.