Jacksonville Knights and Dames Complete Two Service Projects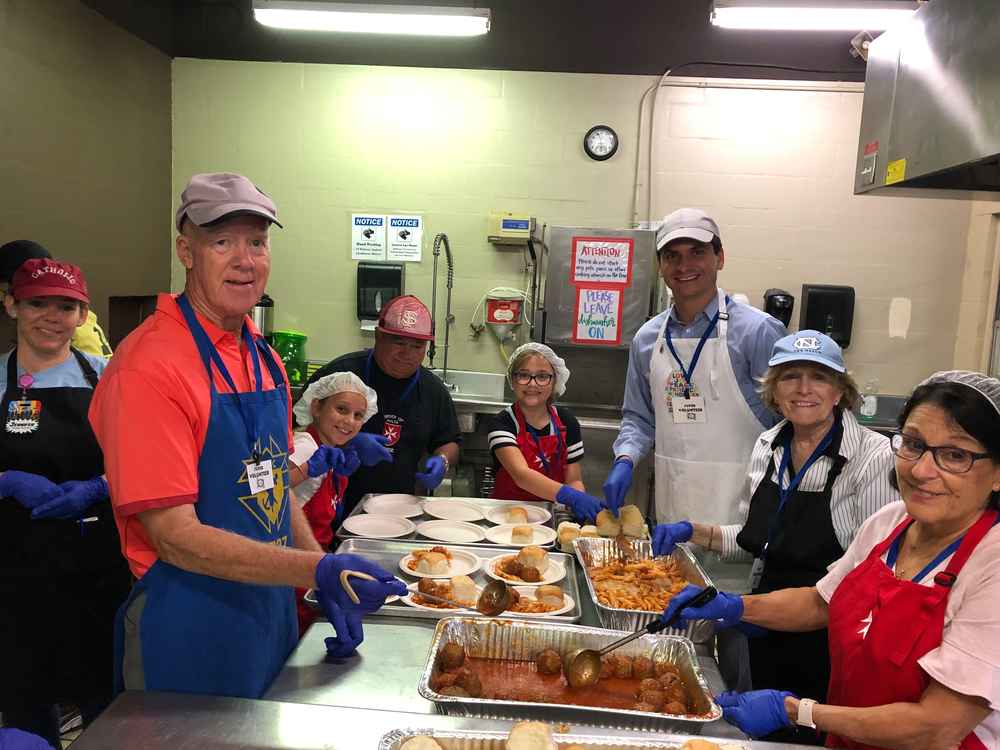 The Jacksonville Region recently completed two service projects in our area with great success.
At San Jose Manor, a low-income Catholic housing project, the knights and dames hosted its annual Pat Thornton, KM dinner celebration in memory of Pat who died in March. Pat served on the board for many years along with Jim Dolan, KM, who chaired the event benefiting the sick and elderly who live in this HUD housing project. A wonderful evening was enjoyed by all. What a blessing to serve!
In June, a team of knights and dames in the Jacksonville Region served dinner at CAMP I AM SPECIAL. This camp is sponsored by Catholic Charities and serves children with disabilities. We fed 110 children and their buddies and camp staff. It was a wonderful outreach of our region and we have other dinners in the works.