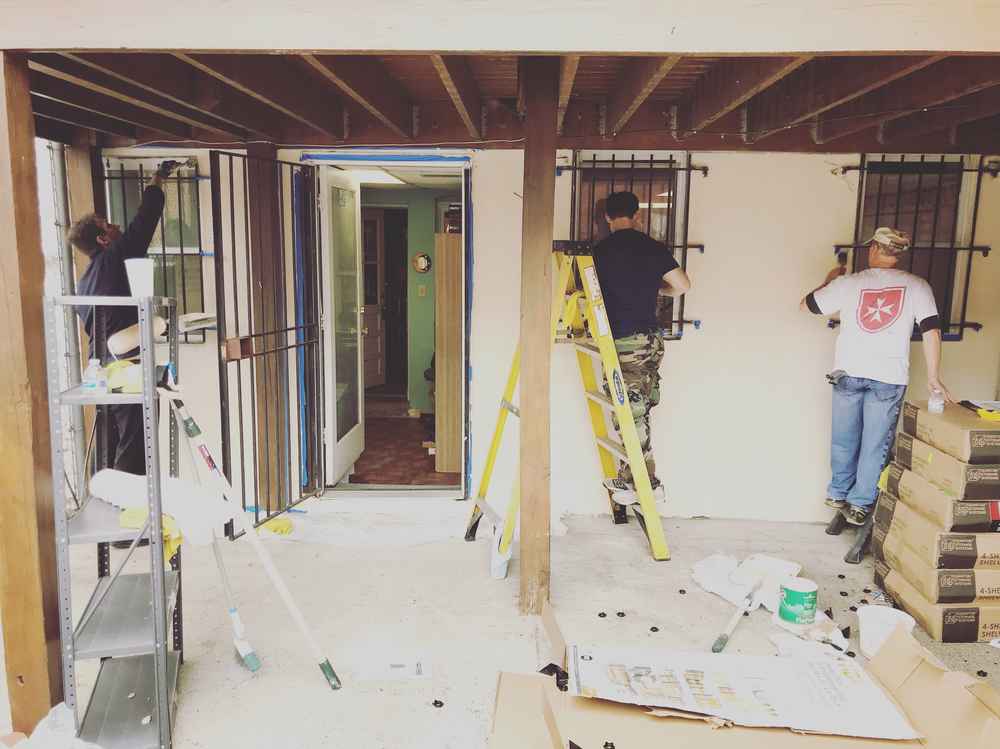 More than 20 members, candidates, and friends of the Order completed the DC and Montgomery County Regions' spring renovation project on a Saturday in May. This year the work took place at the Northwest Pregnancy Center in Washington, a small but renowned facility helping poor families through pregnancy, childbirth, and early childcare.
The center is funded entirely by donations, including from the Archdiocese of Washington, and serves roughly 1,500 families annually, totaling more than 50,000 since its inception in 1981. Our combined efforts, coordinated by Tim Demaree and Tom Gaspard, included painting the rear of the building, the exterior front entry hand-railings, and a mother-child guest room, plus renovating the center's very busy maternal-infant supply storeroom.
This combined-regional project, now held every spring and fall, is aimed at helping worthy organizations that deliver on our mission of caring for the poor and sick, in the tradition of the Federal Association's larger renovation efforts in New Orleans and Lafayette. And, as with those programs, we find our volunteer efforts not only clearly appreciated by the recipients but every bit as much by ourselves.