Syracuse Returns to In-Person Mass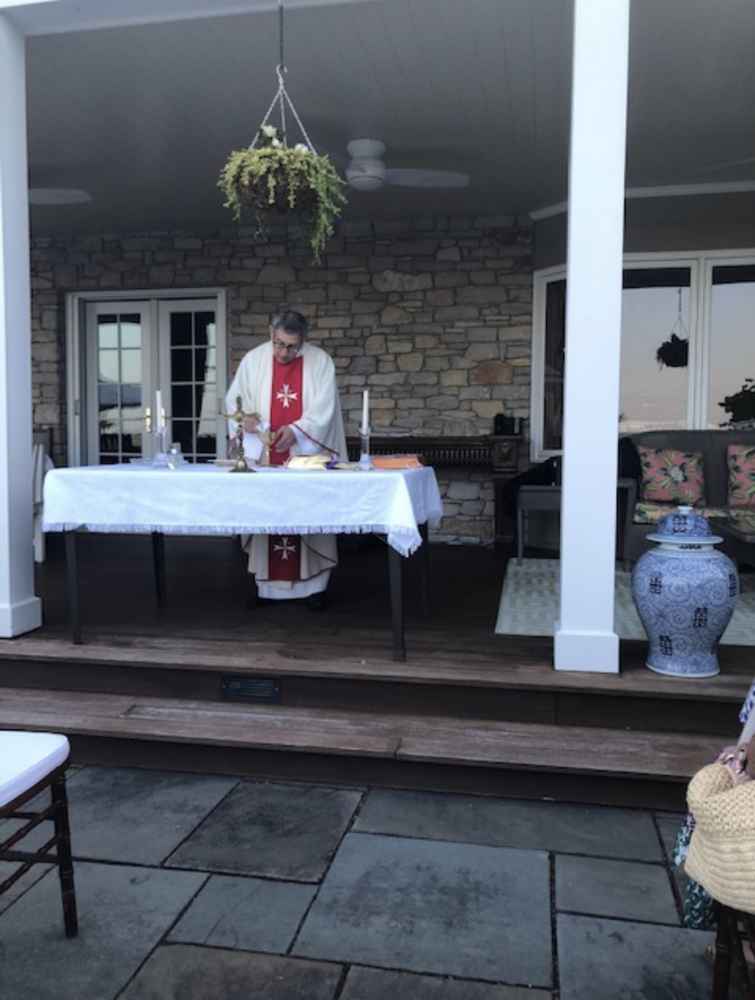 On the evening of July 7th, the Syracuse Region gathered for Mass for the first time since the COVID-19 pandemic. The Rev. Charles Vavonese celebrated the Mass on the patio of Noreen Falcone's home overlooking Skaneateles Lake. His homily drew from the writings of St. John Neumann, on serving others.
Most members of the region were able to attend, practicing social distancing and wearing masks. Refreshments were served afterward and a meeting was held to make decisions on how the region should proceed with its charisms during this time of isolation.
Among these decisions was a determination to celebrate First Friday Mass on August 7 at a new venue, a Dominican Monastery recently purchased by Joseph's House, which is a home for unwed mothers supported by the Syracuse Region. The Anointing Mass that was cancelled in July might be rescheduled for later in the year, and a Day of Reflection, which was scheduled for June, is still being considered. The monthly birthday parties for the residents of Malta House have not taken place, so it was decided that care packages would be assembled and delivered to the 50 residents along with a letter letting them know they are not forgotten. The region's monthly pancake breakfasts will remain on hold until the virus begins to subside.
Everyone was grateful to be able to be together once again.