Vatican Scholar Speaks to Lancaster Region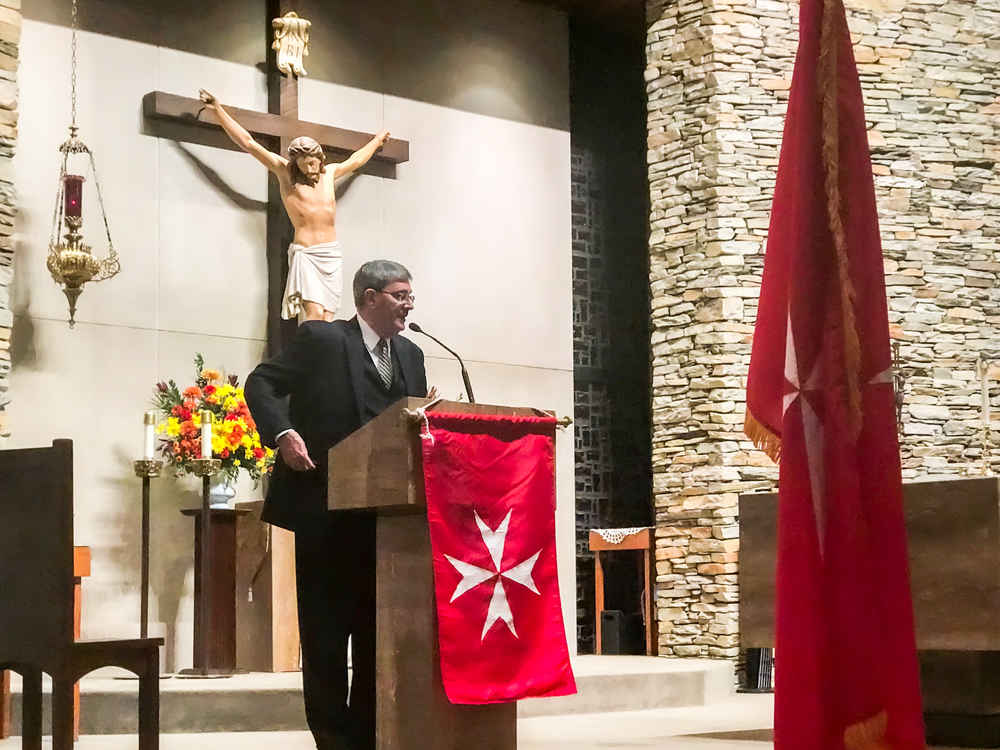 George Weigel, a Catholic scholar noted for his biography of St. John Paul II, spoke to a crowd of around 300 people at St. John Neumann Catholic Church in Lancaster as part of the Lancaster Region's defense of the faith initiatives this past December. The talk drew upon Weigel's newest book, The Irony of Modern Catholic History.
In his talk Weigel traced the recent history of the Church from when she first began to truly engage with the modern world up through the Second Vatican Council and beyond. Ultimately, he argued, the Church has the ability to transform the world and reclaim her mission as a community of evangelizing disciples.
The talk was followed by a lively Q&A session that covered a range of topics, from the recent Amazonian Synod to the importance of prayer in keeping the faith. Prior to the public talk, Weigel met with a dozen members of the Lancaster Region for a conversation addressing a variety of challenges facing the Church today. A recording of the public talk may be found on the Lancaster Region's Facebook page: https://www.facebook.com/LancasterSMOM/
The program was made possible in part through a grant from the Federal Association.