Atlanta Region Presents Gala Proceeds to Pregnancy Center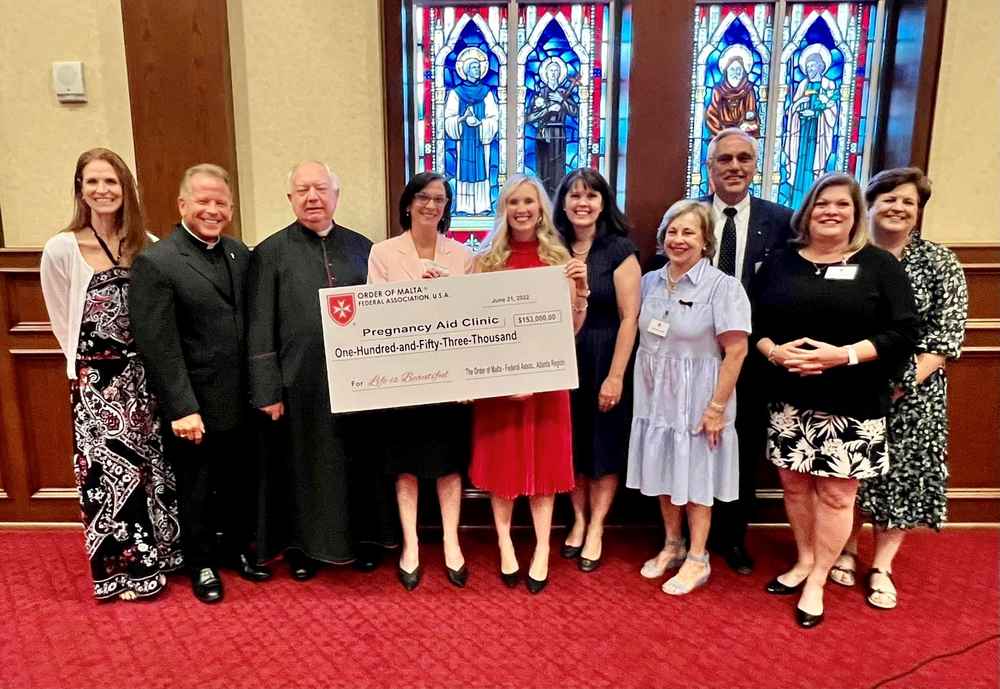 On June 21, the Atlanta Region invited members of Pregnancy Aid Clinic (PAC) to their monthly Mass, meeting, and dinner to present them with a check for $153,000.00. The Atlanta Region raised this money at their annual Life is Beautiful event, which was held in April.
Co-chair of the event, Melanie Colley, DM, presented the check to Lisa Regan, PAC director, who stated in response: "We cannot thank the Order of Malta enough. Your unwavering support has made a huge impact on the services we are able to provide to our clients. Over the past ten years the Order of Malta – Atlanta Region has donated over one million dollars to Pregnancy Aid Clinic."
Melanie's co-chair, Margaret Grigorian, DM, was unable to attend. PAC board members, Deacon Gary Schantz and Warren Stoughton, KM, also attended. Hospitaller Jackie Bohling, DM, thanked Melanie, Margaret, and the host committee for their hard work. The Life is Beautiful Monte Carlo Casino Night 2023 is scheduled for Friday, April 14, so mark your calendars!