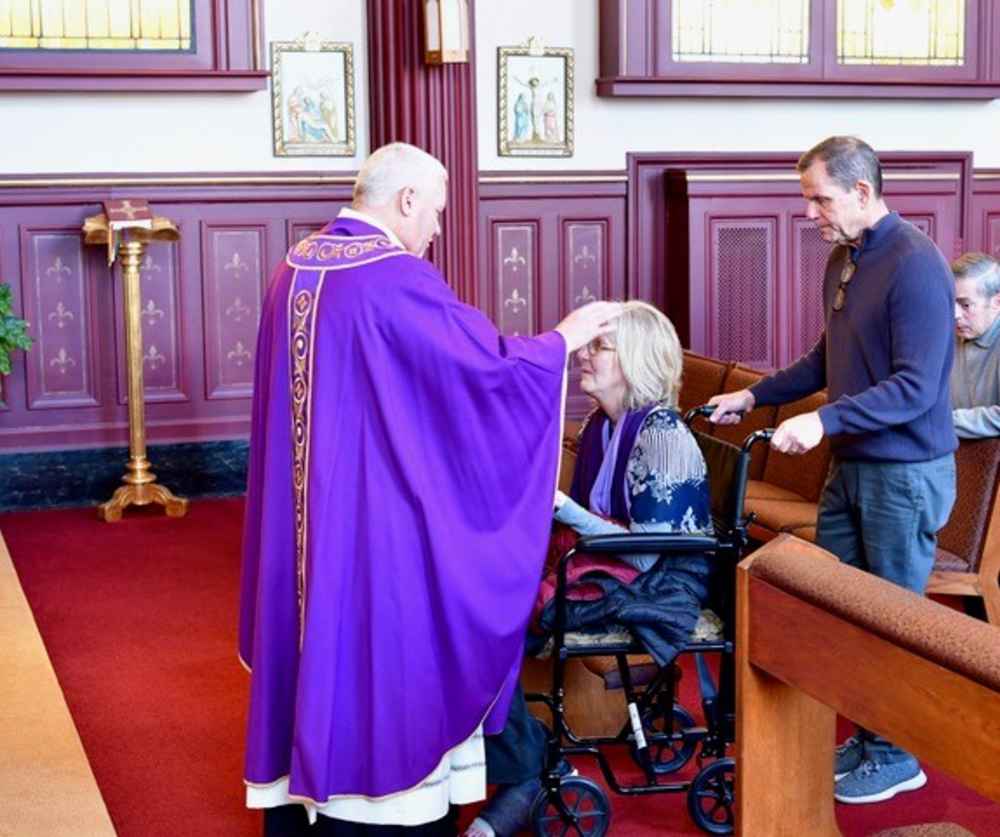 In April, the Chicago Region gathered in the beautiful St. Louise de Marillac Chapel at the Catholic Charities building for a "Pre-Lourdes Mass" for pilgrims and our two malades, Tim Ford and Marian Ward, before they began their journey to Lourdes.
Mass was celebrated by Msgr. Michael Boland, our chaplain, and included the Anointing of the Sick for the malades and other participants.
An informal reception afterward featured a moving reflection by a former malade, the Rev. Kenneth Theisen, OSB, a Benedictine monk of nearby Marmion Abbey. Of particular note was his recollection of how nothing can adequately prepare pilgrims for the graces they will encounter upon their arrival at the site where Our Lady appeared to St. Bernadette.
An unexpected honor was the presence of a capitular of the Chapter General of the Sovereign Military Hospitaller Order of St. John of Jerusalem, of Rhodes, and of Malta, Franz Grof von Harnoncourt Unverzagt, of the Austrian priory. He addressed us with words of encouragement and requested prayers for the Chapter General that took place this past May. As he stated, "we are 900 years old, and now we must prepare for the next 900 years."
Finally, we also celebrated the 85th birthday of the Rev. David Turner, OSB, a monk of St. Procopius Abbey. Father David is a regular presence at our First Friday meetings and serves as spiritual director to some members of the region. Ad multos annos, Father David!