Columbus Region Aids Center of Care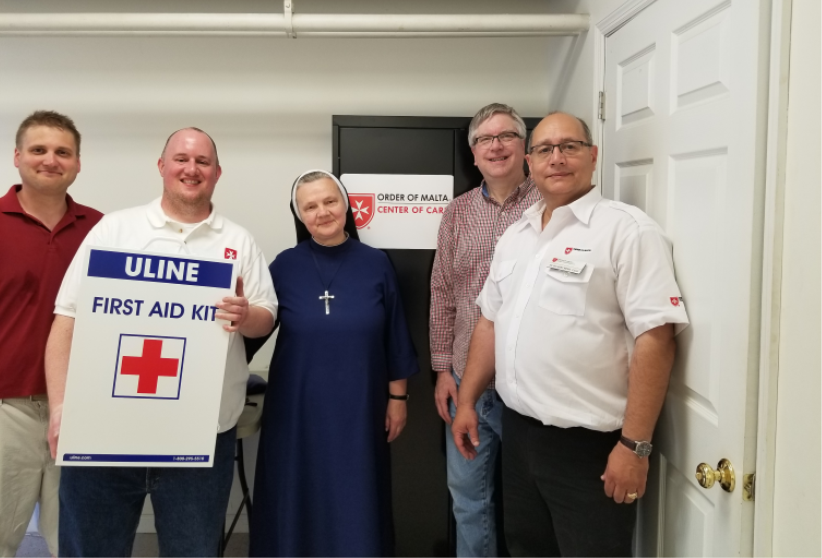 On June 10th members of the Columbus region, under the auspices of the new Order of Malta Center of Care, delivered medical supplies and first-aid materials to the Holy Family Church Clinic to help Sister Maria Lukaszuk in her care of the sick and poor.
The Holy Family soup kitchen opened in the old Holy Family High School cafeteria in 1978, and currently serves hot meals to approximately 300 people each day and provides groceries for over 125 families every week. Sister Maria, a nurse, operates a small clinic in a room next to the soup kitchen. The Order of Malta Center of Care arranged for the installation of a new laminate floor, and purchased and delivered a locking cabinet full of medical supplies. Also, new signs and a first-aid kit were hung, and a new hand sanitizer station was installed.
The Order of Malta Center of Care is providing a professional medical exam table as well to assist in the care of Sister Maria's patients. The Order of Malta Center of Care is in the process of opening its own clinic that operates out of Holy Rosary/St. John Parish.