DC Team Upgrades L'Arche House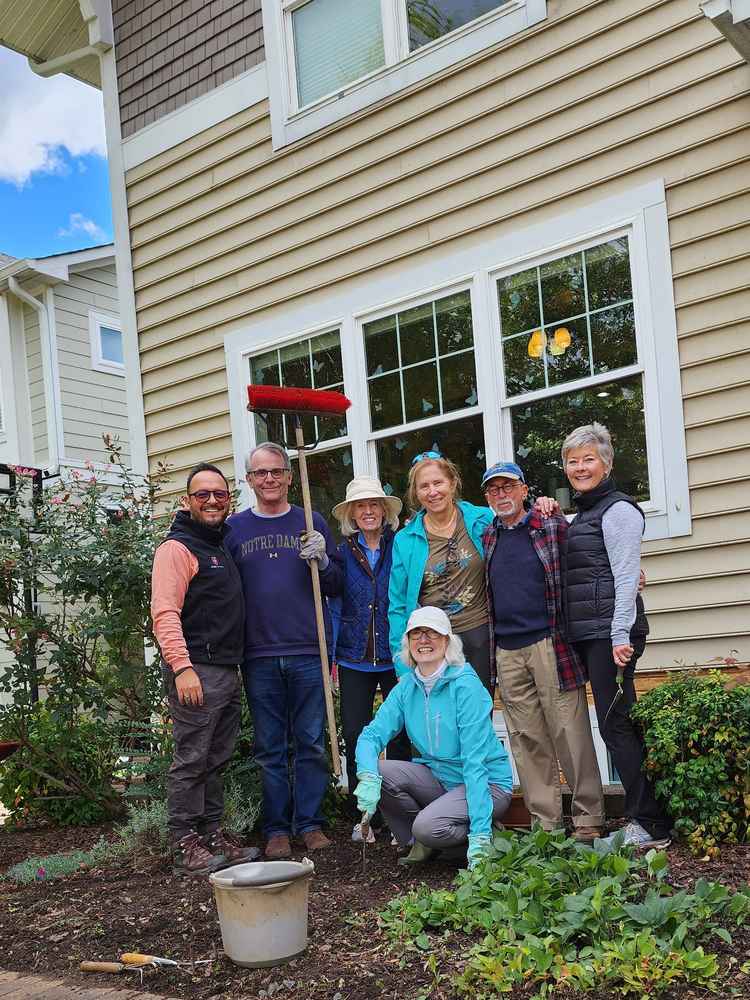 During a Holy Trinity Malta group spring meeting, Luke Smith, the executive director of L'Arche DC, gave an inspiring overview of L'Arche International and its mission of providing homes for intellectually disabled persons. Luke's visit became the catalyst for our actions in October to help maintain L'Arche houses in the District of Columbia area.
Our first project was a Virginia house that did not need much interior work but needed significant exterior work. Tree limbs were imposing on the roof and the rear elevation, and the front and side gardens suffered from a decade of neglect. The sides of the house were nearly impassable because of weeds and invasive vines choking evergreen bushes and growing up the side of the house.
On October 8, seven members of the Holy Trinity Malta group set to work to restore order and beauty. The day was glorious as was the enthusiasm of the team as they weeded, cleaned flower beds, and pulled ivy and vines to reclaim the gardens and make the pathways passable.
To the delight of the team, one of the L'Arche residents, Charles, came out to oversee our work and chat. He had been to Lourdes some years ago as a malade and proudly displayed on his blazer the Malta medal that had been given him at Lourdes. He was also holding a rosary. His presence and smile showed that he appreciated our work.
In addition to our volunteer work that day, the Holy Trinity Malta group arranged to pay for Richards' Tree Service to prune the trees imposing on the roof and walls of the house and remove a weed tree that darkened the back yard.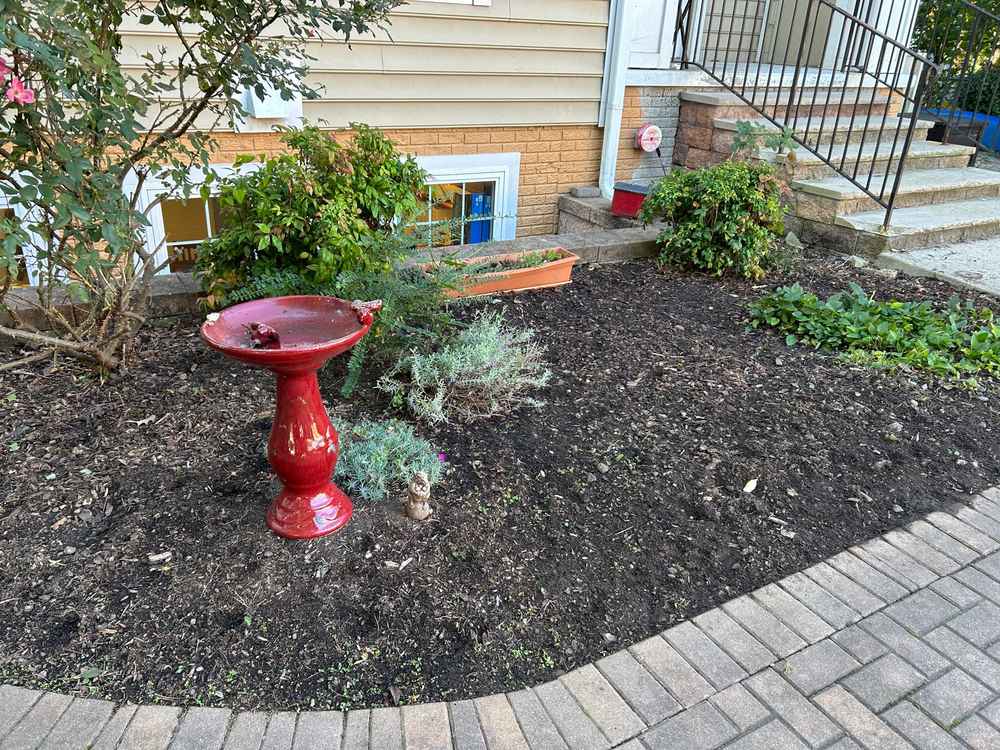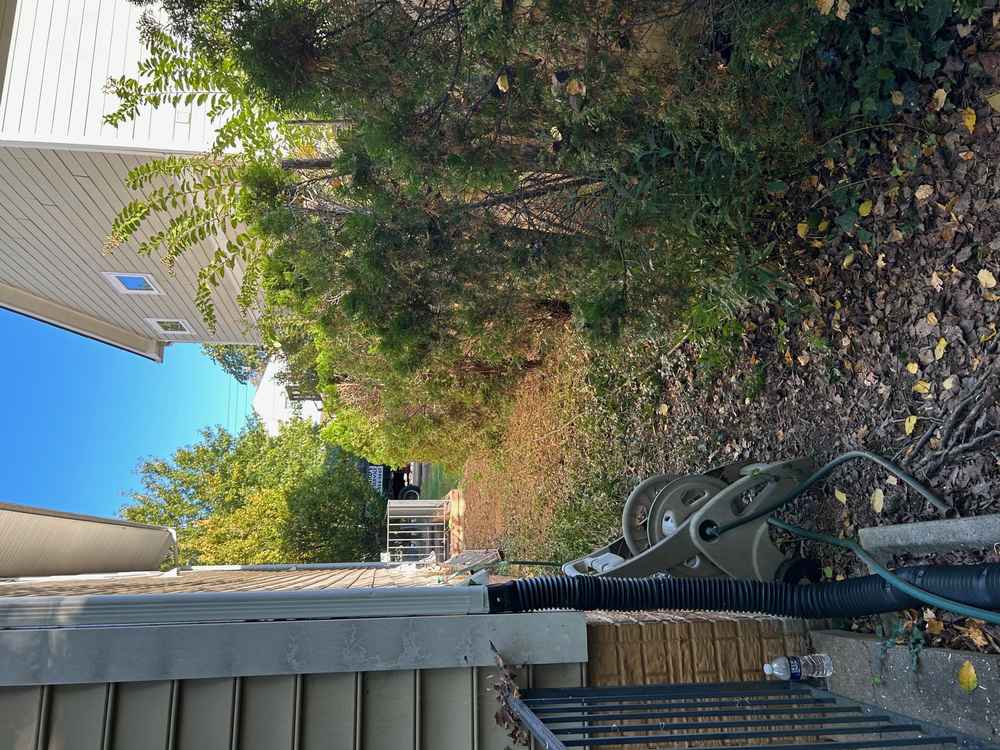 After visiting the house following the recent work, Sarah Moore, the L'Arche officer who was the liaison for the Holy Trinity Malta group, wrote:
"The house and yard look incredible! Thank you so much for all your hard work, the front yard hasn't looked this good in years! The tree people arrived right on time today and were great to work with. They also provided some free entertainment for the core members who were home today. Everyone loved watching the chipper! Blessings to all of you for your kindness and generosity to L'Arche."
Planting daffodils and bushes later this fall is the next phase of the project, along with ground cover and mulch. Our work will enable the residents of the house to enjoy and use the outdoor areas, and at the same time ensure that the home appears well cared for and is consistent with the neighborhood's residential character.