Houston Region Celebrates Investiture and Ordination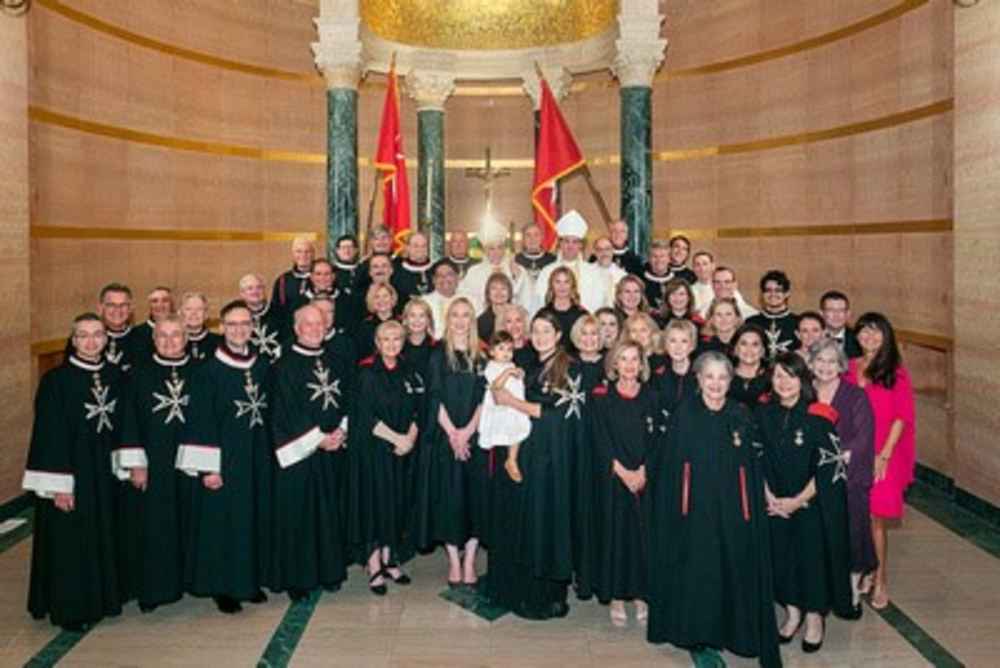 On the Nativity of St. John the Baptist, the Houston Region celebrated the Mass and Investiture of the Class of 2020.
The following were invested: Jessica Aresta DaSilva DM, Causey Coffield DM, Michael Coffield KM, Hung Doan KM, Jorge Guzman KM, and Michelle Scheffler DM.
Bishop Steven Lopes, of the Personal Ordinariate of the Chair of St. Peter. and a conventual chaplain ad honorem, also received his insignia medal at the Mass of Investiture.
A little over a week later, on a beautiful sunny day, the knights and dames led the processional at the Co-Cathedral of the Sacred Heart when the Archdiocese of Galveston-Houston welcomed its eighth auxiliary bishop at the Mass of Ordination of Auxiliary Bishop Italo Dell'Oro, CRS.
His Eminence Daniel Cardinal DiNardo was the celebrant and principal consecrator for the Mass of Investiture for the Order of Malta and the Ordination of Auxiliary Bishop Italo Dell'Oro.
Bishop Michael Sis of San Angelo and Bishop Brendan Cahill of Victoria served as co-consecrators for the ordination. Bishop Cahill served in place of Archbishop Franco Moscone, CRS, of Manfredonia-Vieste-San Giovanni Rotondo, who could not attend due to COVID-19 travel restrictions.
(Photo featured above by Jeremy Kennedy)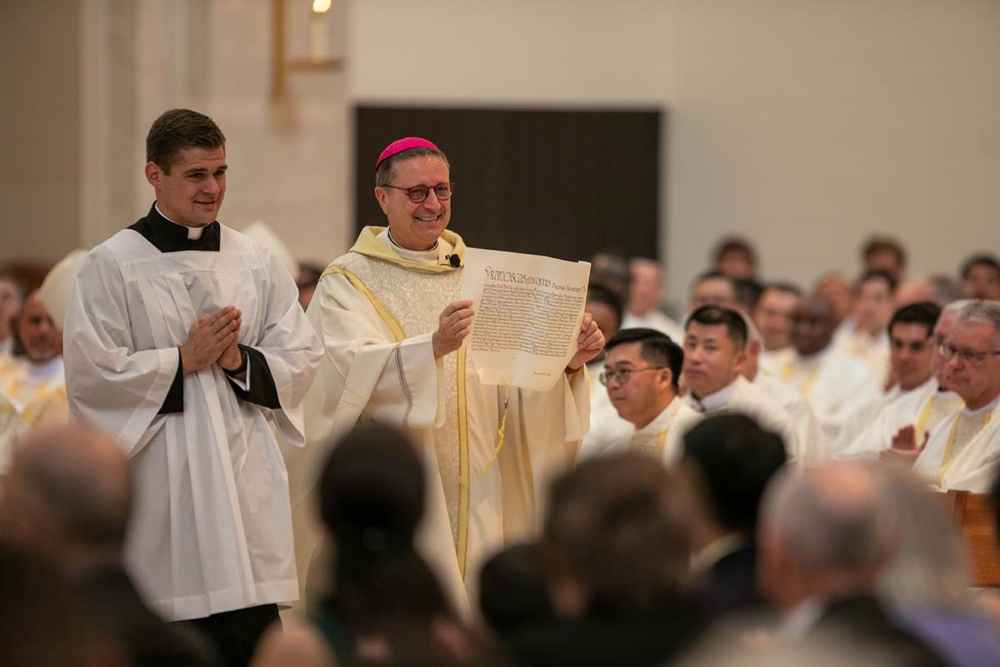 Bishop Italo Dell'Oro, CRS, displays a Vatican papal bull that marks his appointment as an auxiliary bishop for the Archdiocese of Galveston-Houston during his Mass of Ordination on July 2 at the Co-Cathedral of the Sacred Heart. (Photo by James Ramos/Herald)