Kansas City Region Seeking Common Cause With Other Orders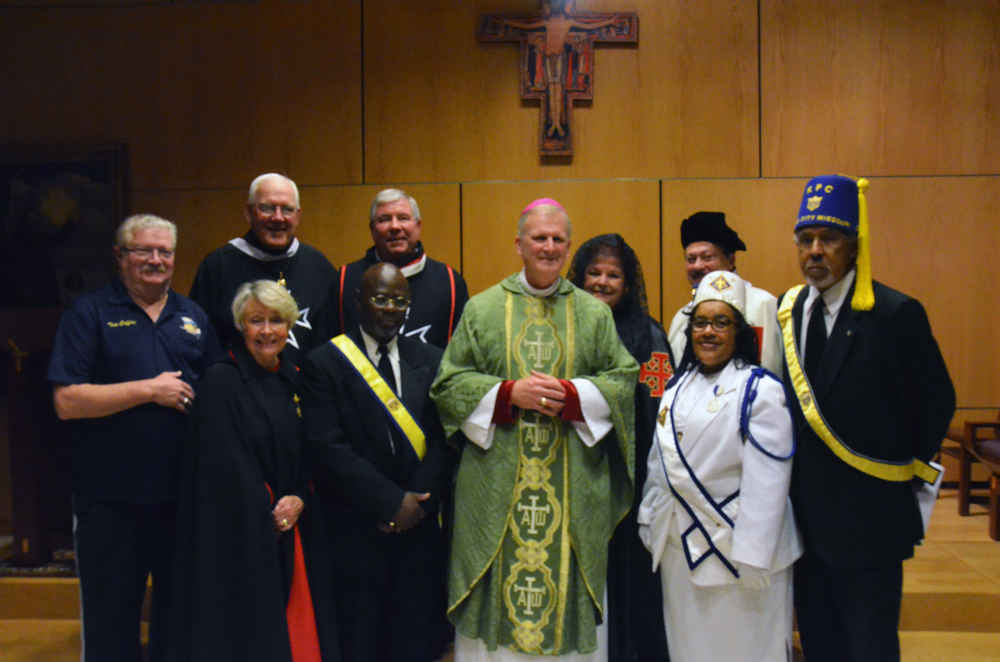 Members of the Kansas City region, including Jim and Georgia Lynch and Tom Weiford, have been meeting with the leadership of other orders within Kansas City-St. Joseph Diocese so we can get to know one another and discuss how we can work together to assist our bishop.
One result of these meetings was a special Mass on October 10 at the Cathedral of the Immaculate Conception in Kansas City for members of the Order, the Equestrian Order of the Holy Sepulchre, the Knights of Columbus, the Knights of Peter Claver and the Knights of Peter Claver Ladies Auxiliary. Bishop James V. Johnston, Jr., of the Kansas City-St. Joseph Diocese con-celebrated with Rev. Pat Rush, an Order of Malta associate chaplain. A reception was held afterward at the Catholic Center, where all had a chance to visit with each other and with our bishop.