Members Honored With St. Joseph the Worker Medal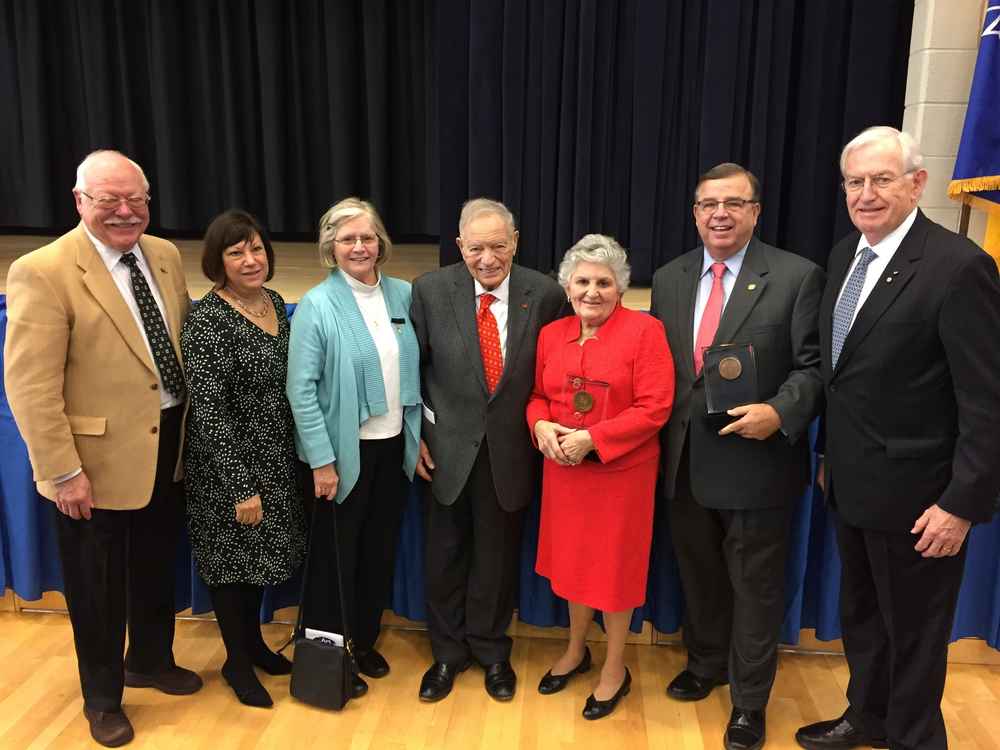 On November 13, Rocco Martino, KMOb, Barbara Martino, DMOb and James Fitzsimmons, KM were the recipients of "The St. Joseph the Worker Medal" from the Malvern Retreat House at a Communion Breakfast at Neumann University. The medal is awarded to individuals of high professional standards and significant achievement who are guided by a strong moral compass that reflects the Catholic faith.
Also in attendance were John Hoy, KM, Karen Hoy, DM, Jeanne Raubenstine, DM, and Clair Raubenstine KM to help congratulate and celebrate with the recipients.