Montgomery County Memorial Mass for Deceased Members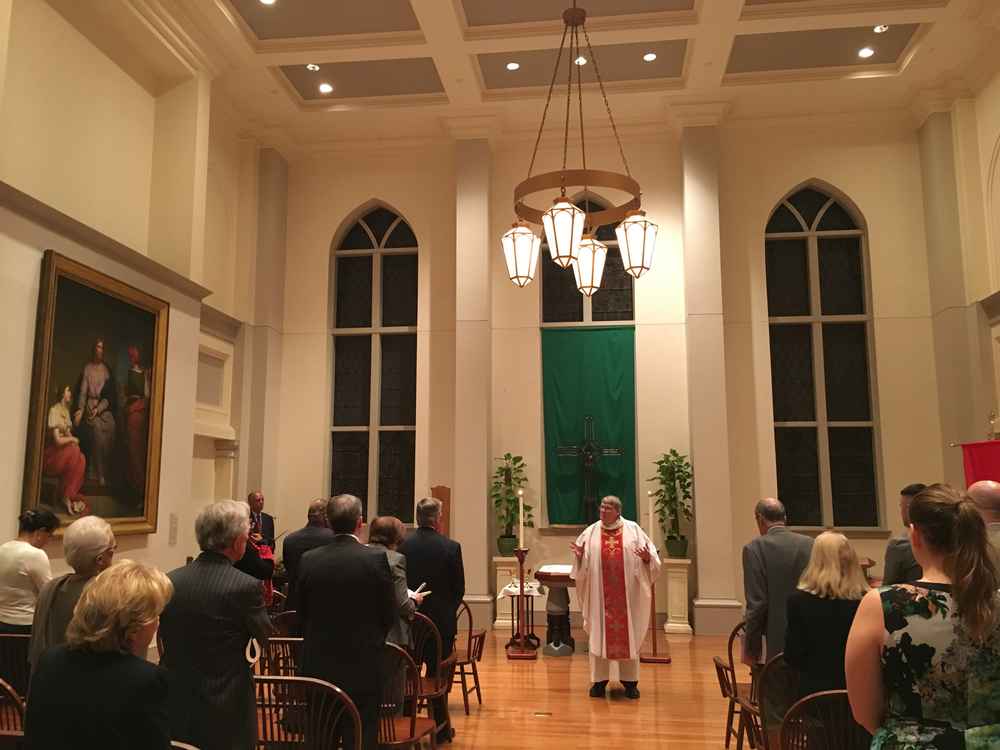 On November 10, Members of The Order from the DC, Montgomery County and Southern Maryland regions gathered for a Mass in memory of the 19 Members of the Federal Association who have died this year. Rev. John Enzler celebrated the liturgy; we were led in song by John Butler, who served as cantor.
Father John asked us to remember those whose names were read out and also to remember family and friends who have died. We were able to call out those names at the end of the Prayers of the Faithful. Father John mentioned that our earthly bodies may be gone, but we will always live in Christ in heaven and we need to continue to pray for those who have died. He told of how his mother would ask her deceased husband to watch over her and the family here on earth. Our connection with our beloved dead continues on in spirit and we pray for their souls to go into Heaven.
After the Mass, which was held in the chapel at the Georgetown Visitation Preparatory School, we moved down the Hall to the Desales Room for a catered reception. Many of us look forward to this event every year as a remembrance of lives well lived and in thanksgiving for all God has given us. This is a perfect way to start the season.