U.S. Knight Feted, Given Rare Award in Lebanon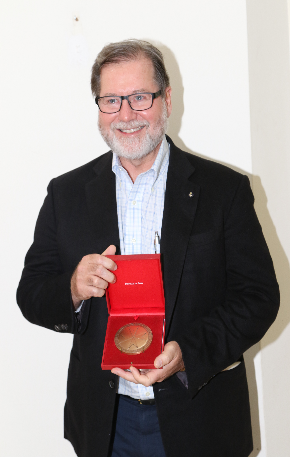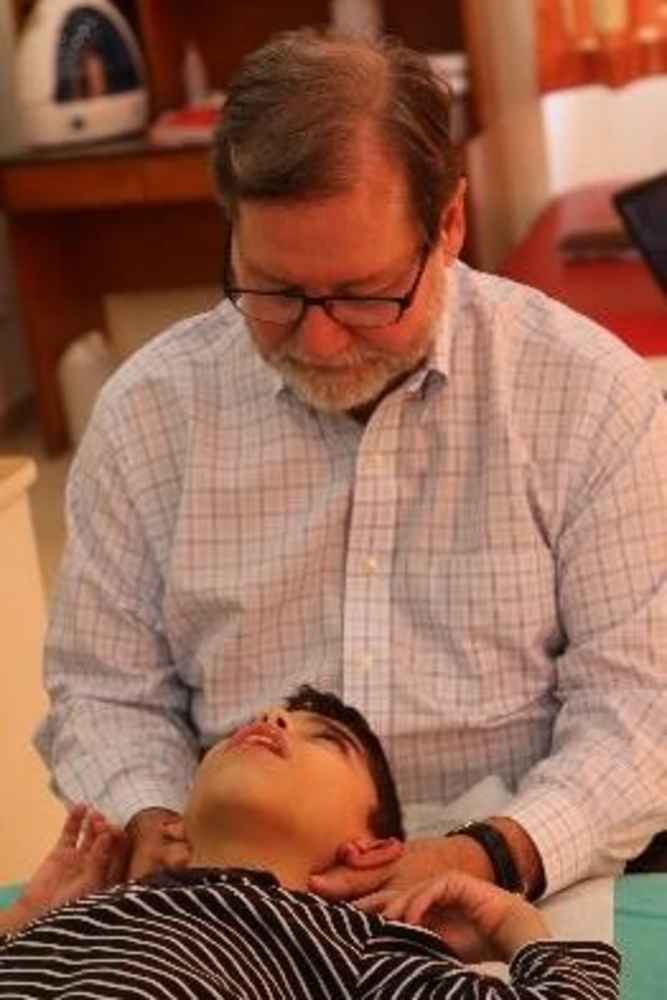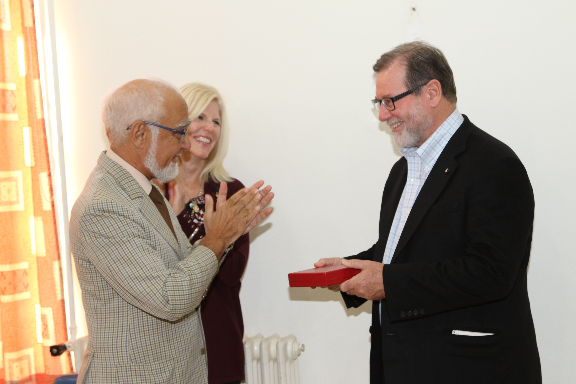 This October, the Order of Malta, Lebanon surprised Dr. Richard Feely KM and Suzanne Nelson DM with a party in honor of their work with poor and sick children of Bhannes, Lebanon. Feely was presented with the Lebanese Association Medal of Recognition for his contribution to the institutionalized children with cerebral palsy (CP).
According to Paul Sabini, KM - Hospitaller of the Order of Malta Lebanon, "many have promised to come and help the very least among us in Lebanon, but few ever do." Then he met Feely, who has been traveling to Lebanon on his own to provide medical services for more than five years.
"Dr. Feely was initially called by us to evaluate the facility at Bhannes, and make recommendations for the institute," Farkh said. "At the time, some 78 children with cerebral palsy and other neurological conditions lived at the facility which houses and treats them daily." The director was stunned when Feely actually requested to treat the children himself with osteopathy and acupuncture.
As Farkh recalled, he was initially skeptical and considered the week he would spend with Feely a waste of his time. But he was amazed to find that in only a week's time he could observe miraculous changes in the children solely due to Feely's unique treatments.
After three years of treatment and consultation, Feely was made aware of the financial issues at Bhannes with the influx of refugees. He sought the help of Suzanne, the mother and physical therapist of one of his patients. Nelson in turn recruited many others, including international businessman Nabil Chartouni, KM. Through prayer and hard work, the small team raised over $57,000 for the children's needs in Bhannes. After all the requested items were purchased, and the wish list items for therapists were delivered, they still had a significant balance of funds available.
Under the direction of Feely, Nelson began researching techniques used throughout the world. Among her finds was a doctor in India whose work was somewhat similar, using adjective modalities (nutrition, HBOT, manual therapy) to what Feely and Nelson had seen or done themselves on children with CP, but in an integrative medicine longitudinal research study of more than 10 years. The goal for the children was to restore and improve speech, mobility, intellectual capacity, and normal neurological function if at all possible. With traditional therapies alone, this often cannot be accomplished.
Feely presented this research in Lebanon this past October. With the aid of Chartouni, and the permission of the Daughters of Charity religious order that administrate Bhannes center, Nelson was able to begin applying one of the newest techniques for improving reflexes in children with CP.
The Order's mission in Lebanon does not end with the work in Bhannes. In the mountains to the northeast of Beirut, 1,510 meters above sea level, lies the new home of the first and only dedicated Order of Malta Chapel -- St. John the Baptist Chapel. It is the heart of the Chabrough center that brings relief for the very least among us. This center is the first of its kind, as it pairs college students from around the world one-on-one with institutionalized disabled adults for a week of respite that is life-changing for each student.
No one can say it better than St. John Paul: "What the Order of Malta does in Lebanon is a message to the world."