St. Bernadette's Relics Come to Syracuse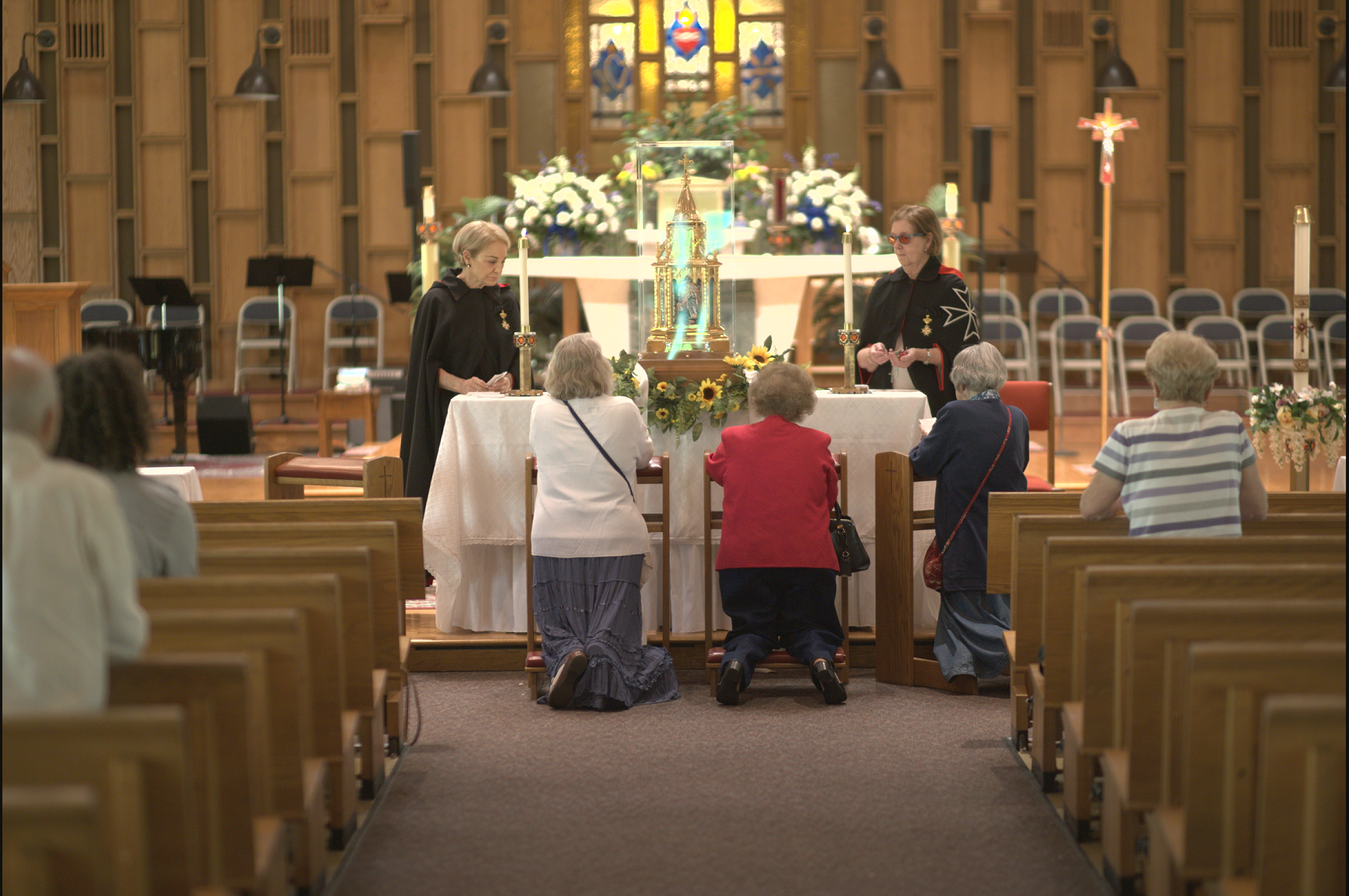 Our Syracuse Region spent a blessed Memorial Day weekend with the relics of St. Bernadette. We are thankful to the North American Lourdes Volunteers, headquartered here, for this great privilege. The faithful of our state traveled long distances to be here—some from four or five hours away. The outpouring of love and healing was palpable. Prayers were offered for our military—those now serving and those fallen in years past—and for their families. There were prayers for the victims and families of Uvalde, Texas, for peace in Ukraine, and for the heartfelt intentions of all seeking the intercession of Our Lady of Lourdes and St. Bernadette.
The relics (pieces of St. Bernadette's rib, muscle, skin, hair, and knee cap) arrived on the afternoon of Saturday, May 28 in a most beautiful reliquary at Holy Family Church in Fairmount, a suburb of Syracuse, for a welcoming ceremony, veneration and holy hour. Several knights and dames from the region assisted the faithful who came in a steady stream to venerate the relics and to bring religious items to be touched to the reliquary.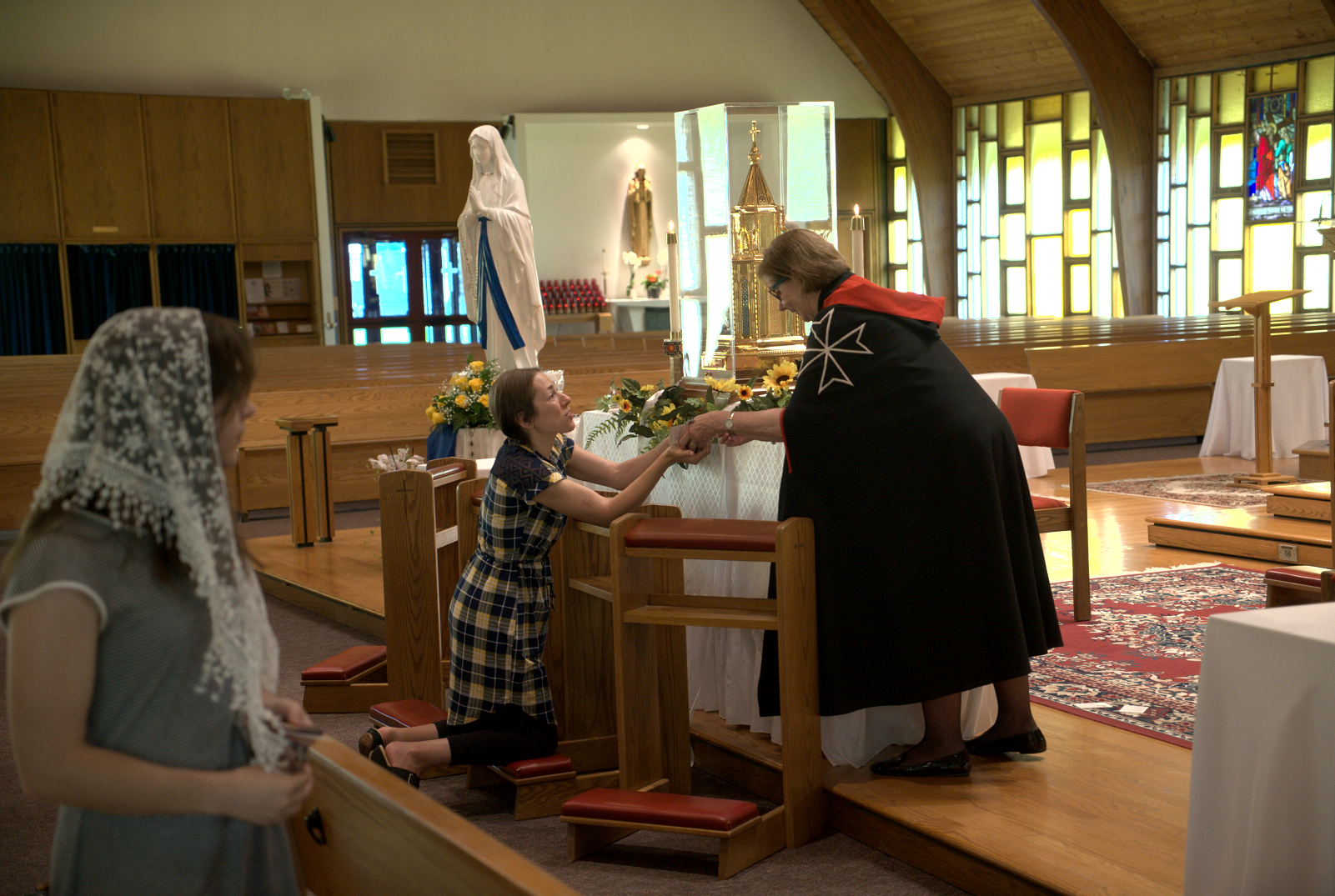 The following day, the relics were brought to the Cathedral of the Immaculate Conception in downtown Syracuse for a Mass celebrated by Bishop Douglas Lucia. The cathedral was packed with worshipers. The region's knights and dames processed in before Mass and assisted the faithful as they venerated the relics and offered their religious items to those assisting. In the afternoon, a Lourdes Virtual Pilgrimage Experience was seen on screen and eloquently narrated by a member of the tour's team. That evening, the Syracuse Region hosted a dinner at the Onondaga Country Club for those knights and dames who would be helping during the tour and for the accompanying team, one of whom was Pauline Broque, a representative who traveled from the sanctuary in Lourdes. (Syracuse was the only stop she would make on the 30-city U.S. tour.)
On Monday, the relics were brought to Sacred Heart Church in Cicero, another suburb, where a Mass was celebrated and several hours were assigned to a rosary, litany and veneration. The afternoon also included a Lourdes Virtual Experience, and that evening a Healing Mass and Anointing of the Sick was held. On Tuesday, the relics were returned to Holy Family Church in Fairmount for a Mass, veneration and virtual pilgrimage.
We bid sad farewell to the tour of the relics of St. Bernadette, but the warm feelings and spiritual uplifting of their presence will be with us forever.